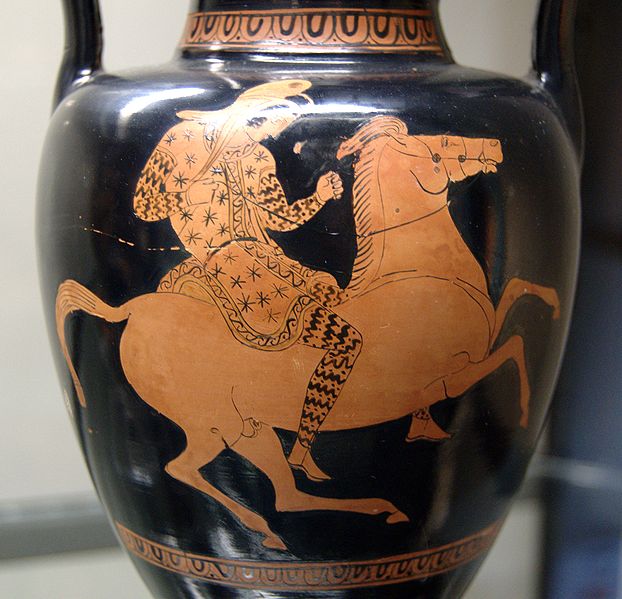 "
"Black Mare"Sister to Antiope and Hippolyta. When Heracles and Theseus invaded the Amazon capital, Melanippe and Hippolyta charged upon both warriors, knocked them off their horses and fought the men vigorously: Melanippe with Heracles and Hippolyta with Theseus. Heracles got the upper hand and captured Melanippe. Heracles held her hostage (on his ship) in exchange for Hippolyta's girdle. Hippolyta complied, and gave him her girdle. It's unknown if Heracles released Melanippe after getting the girdle.Another version says that Melanippe (still Heracles' captive) later plotted an escape from her strong captor and freed the other Amazonian captors, killing the sailors aboard. Since the Amazons were not known for being sailors themselves, they traveled far and landed on the shores of Scythia where they started a new tribe.Another version says that Melanippe, after being captured by Heracles, was killed by Telamon.
Ad blocker interference detected!
Wikia is a free-to-use site that makes money from advertising. We have a modified experience for viewers using ad blockers

Wikia is not accessible if you've made further modifications. Remove the custom ad blocker rule(s) and the page will load as expected.