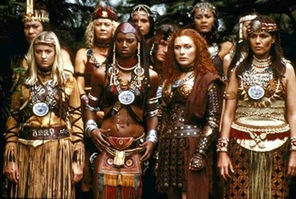 What Is This Website About?
Edit
This website was started to educate curious people about the forgotten sheroes of yesteryear. Warrior women are not a post-feminist phenomenon, but are as old as the hills. Much of public education overlooks many herstorical figures. For example; did you know that there were women gladiators? Or female samurai? That England was at one time a tribal country ruled by a queen? From time to time new entries will be added with more interesting information about Amazons, Valkyries, Samurai and Warrior Queens.
Latest activity
Edit
Ad blocker interference detected!
Wikia is a free-to-use site that makes money from advertising. We have a modified experience for viewers using ad blockers

Wikia is not accessible if you've made further modifications. Remove the custom ad blocker rule(s) and the page will load as expected.